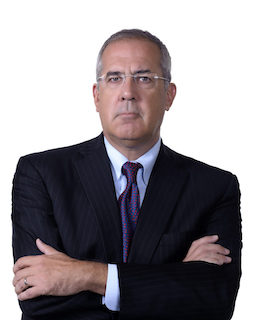 Biography
Frank Eaton is Of Counsel to Linda Leali, P.A. Mr. Eaton has been practicing complex commercial insolvency and bankruptcy law for over 30 years.  During his career, he has represented debtors and creditors in major complex bankruptcy and restructuring matters in a variety of industries, including retail, real estate, manufacturing, communications, transportation, healthcare, sports and energy throughout the United States, Canada and Latin America.  In addition, Mr. Eaton has represented numerous bidders and purchasers of distressed assets and advises board of directors regarding their fiduciary duties.  Mr. Eaton has regularly appeared in bankruptcy courts across the United States.
Mr. Eaton has written numerous articles on bankruptcy issues and has appeared on numerous CLE panels.  Mr. Eaton is a member of the American Bankruptcy Institute.
Prior to becoming a lawyer, Mr. Eaton built and ran Noise New York, a recording studio located in NYC, where he recorded and produced scores of records and demo tapes.
_
Education
Rutgers University School of Law, J.D.
Oberlin College 
c
Admissions
Florida Bar
New York Bar
New Jersey Bar 
United States District Court, Southern District of Florida
United States District Court, Middle District of Florida
United States District Court, Southern District of New York
United States District Court, Western District of New York
United States District Court, Eastern District of New York
United States District Court, Eastern District of Michigan
United States Court of Appeals for the Third Circuit